Class F2/Y1S
Autumn Term - 2017
Marvellous Me!

We would like to take this opportunity to welcome our new children and parents in to F2/YR1! We are excited about getting to know you all and have planned lots of exciting learning and activities for this term.
The topic for this term is 'Marvellous Me' and 'Super Heroes'. We are going to begin by sharing pictures of ourselves from when we were a baby. Were you cute? Did you have chubby cheeks? You might even be able to see pictures of the staff! We will also be learning about our five senses and how we use our senses for lots of different reasons.
We will be learning all about super heroes and their special powers. What Super Hero are you most like? What is your special power?
In Autumn 2 all the children will be taking part in a school nativity and parents will be invited to attend a Christmas craft morning. The children will be given the opportunity to enjoy a Panto visit.
PE will be on Tuesday afternoons. Children are expected to bring their PE kit each week and leave it in school until the end of the week. Children will be given weekly homework and need to read at least five times a week to achieve the 'In it to Win Reward' half termly and at the end of the year the 'Always Trip'.
Mrs Snaith
& Mrs Jackson
Please use the links below to see our Curriculum Map and Information booklet
Curriculum map F2-Y1 2017.pdf info booklet F2 2017-18.pub
We thank you for your continued support in your child's learning, if you have any questions or concerns, we have an open door policy for you to speak with your child's teacher or any other member of staff.
Do fish have fingers?
The children were given the opportunity to investigate different types of fish and to explore whether fish do really have fingers. They enjoyed touching, exploring and labelling fish body parts. By the end of the lesson all the children were able to name the different body parts of a fish and enjoyed some creative activities around fish. They were very brave!!!
Our Christmas Nativity
The Sleepy Shepherd
Song 3 - One Starry Night
Song 4 - Would you like to come with me?
Song 7 - Wake Up Wake Up!
Thursday 26th October
Weekly Achievers
Well Done!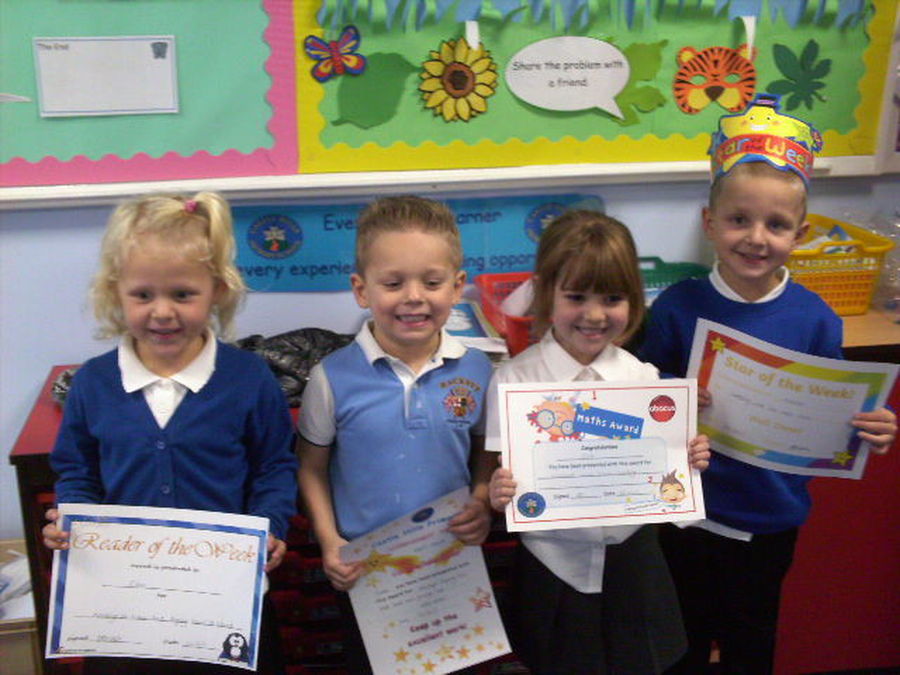 Friday 20th October
Weekly Achievers
Star of the week- Sofia- Amazing work in maths.
Achievemen- Maddison- Trying really hard and making great progress.
Reader of the week- Garcia. - Reading lots at home and completing extra works.
Kai- Lunch time- trying new foods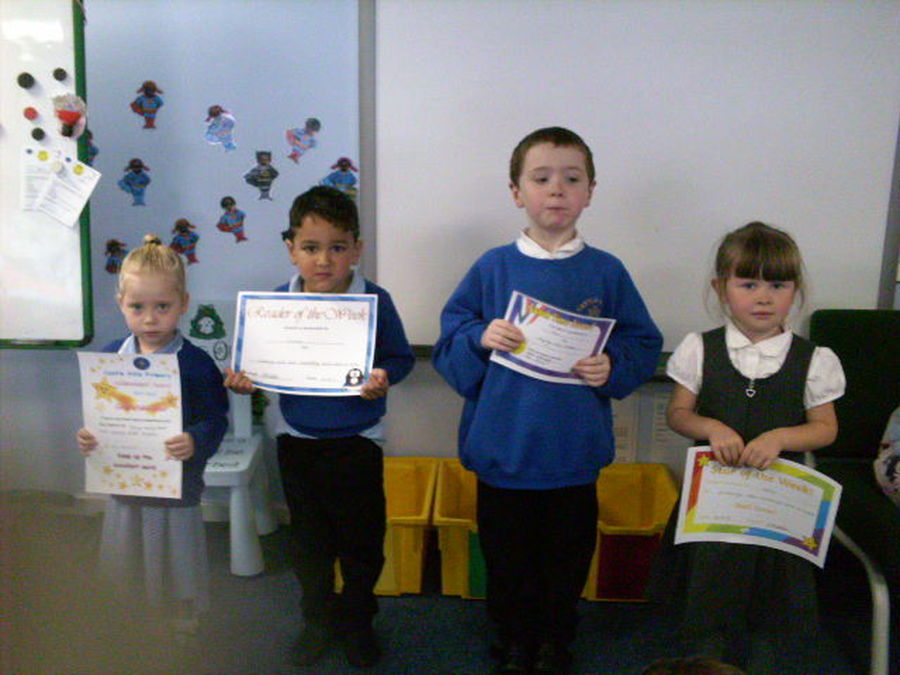 Friday 13th October
Weekly Achievers
Star of the week- Isla- Excelling in phonics.
Reader of the week- Indi-Rae
Achievement-Jack- Showing good focus skills and concentration in class.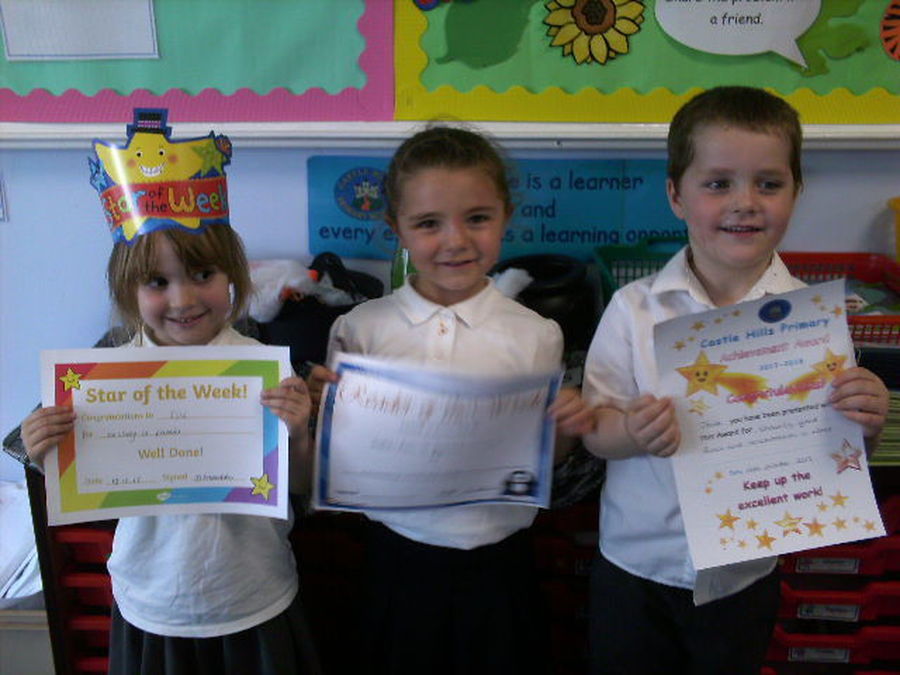 Friday 6th October 2017
Weekly Achievers
Achievement- Ronnie. Been an excellent class role model.
He is a kind and caring member of the class.
Star of the week- Maddison- beautiful handwriting
Reader- Nellie-Anne
Maths- Sophie - recognising numbers to 8.
Friday 29th September
Our weekly Achievers
Lunchtime award- Benjamin - Trying new foods and eating most of his dinner.
Achievement- Tobias For an excellent attitude to learning and trying hard in everything he has done this week.
Star of the week- Liliarner - Keeping focused in class and producing excellent work.
Reader of the week- Maddison- Reading 6 times this week and 8 time last week.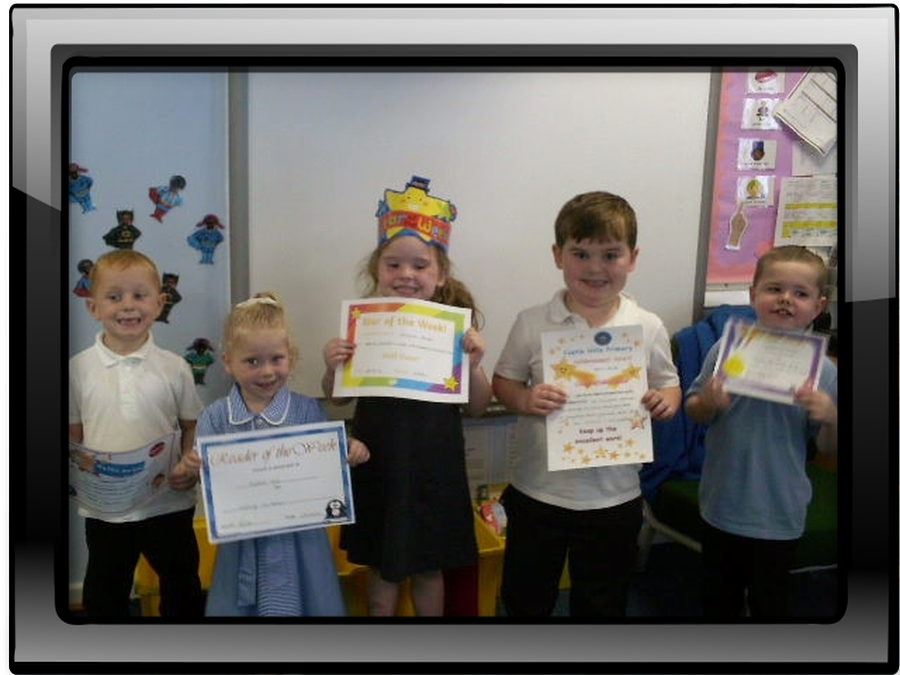 Friday 22nd September
Our Weekly Achievers
Well Done to Edan, Indi, Jackson and Harvey