Class F2/Y1S
Summer Term - 2018
Welcome Back!
We will be starting the summer term exploring capacity and water. We will be learning all about: life cycles, growth, healthy eating and animals. The children will be participating in lots of exciting activities which will develop their understanding of 'Knowledge and Understanding of the world'. They will be involved in taking care of Esio Trot, our school tortoise.
This term we will also be celebrating healthy living week, where the children will enjoy lots of active and outdoor activities including planting beans.
They will also be given the opportunity to take part in lots of exciting activities such as; baking, sewing, retelling stories in our outdoor woodland area and taking part in many creative activities all planned around the children's interests.
Our home school links continue to be extremely strong! All of our parents are working with their child on their set targets and providing us with information regarding their child's achievements regularly.
Our Whole School 'In it To Win It' challenge (previously '3 strikes for a bike') for the children who are reading at least if not more than 5 times a week and is recorded in their reading records by an adult, homework is handed in on a Thursday and have their PE Kit in school for our Tuesday afternoon PE session, those children will gain a raffle ticket each week they accomplished these for a chance to win a prize, so please keep reading and supporting your child at home.
We have an open door policy, if you wish to speak to us about anything then please do not hesitate to contact us. Please feel free to leave a comment for us at the bottom our page, where it will be gratefully received, thank you.
Any support, access to books, the internet and trips out will greatly enhance your child's learning experience and engagement in the topics. All seven areas of learning will be covered using this term's themes and following the children's interests.
Mrs Snaith
& Mrs Jackson
Please use the links below to see our Curriculum Map and Information booklet
Summer Curriculum Map F2-Y1.pdf info booklet F2 2017-18.pub
Sports Day 25th June 2018
Monday 18th June
Danny Butler with his Extreme Mountain Bike Show
Well Done to Harvey and Sophia for a fantastic piece of Literacy work
on Monday 21st May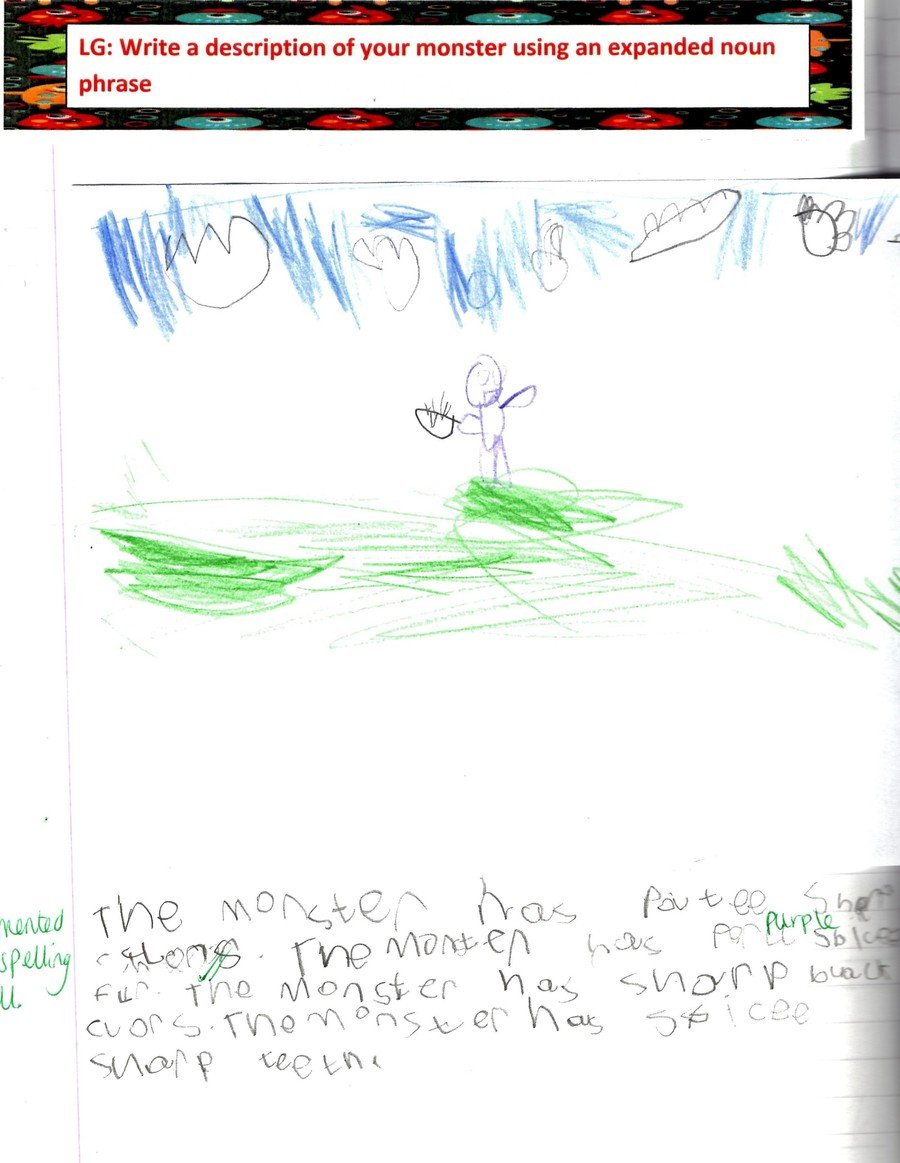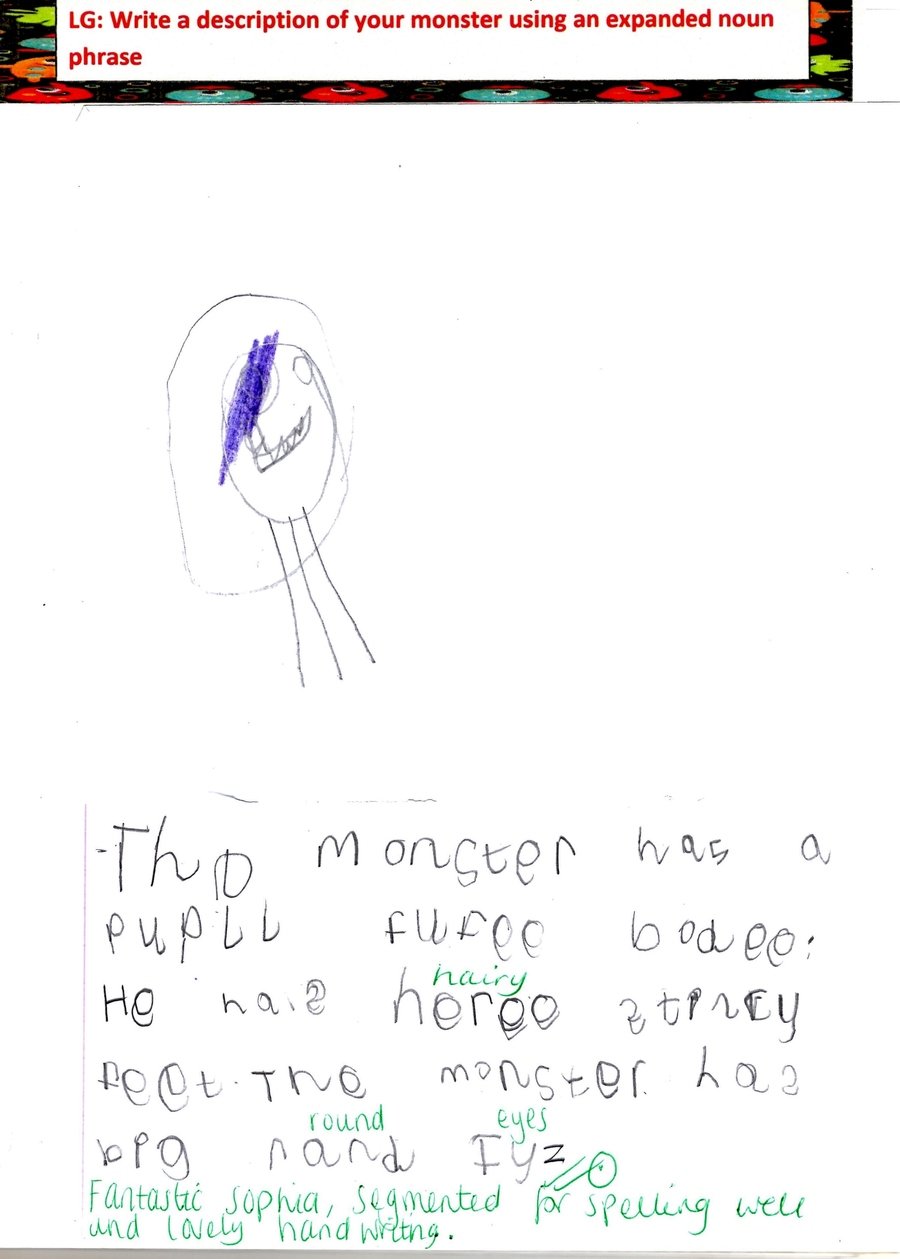 Friday 11th May
Our Weekly Achievers
Star of the Week- Nellie-Anne- A fantastic attitude to learning, Reading Garcia- lots of reading, Achievement- Ethan Gray- Trying hard to achieve every task and not giving up when he finds things difficult and Maths- Harvey- Excellent addition using numicon.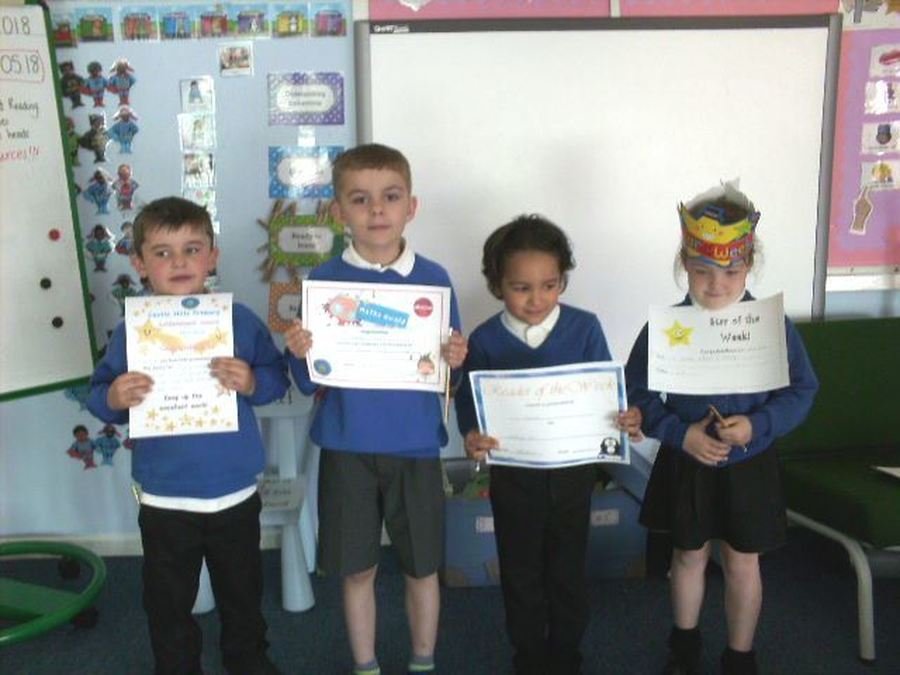 GB Olympic swimmer James Kirton
Our class took part in a fitness circuit with James today, star jumping, sit-ups, press-ups, bench stepping and more...they had lots of fun!
Friday 23rd March 2018
Our Weekly Achievers
To the whole class for a fantastic day at Sundown!
Well Done!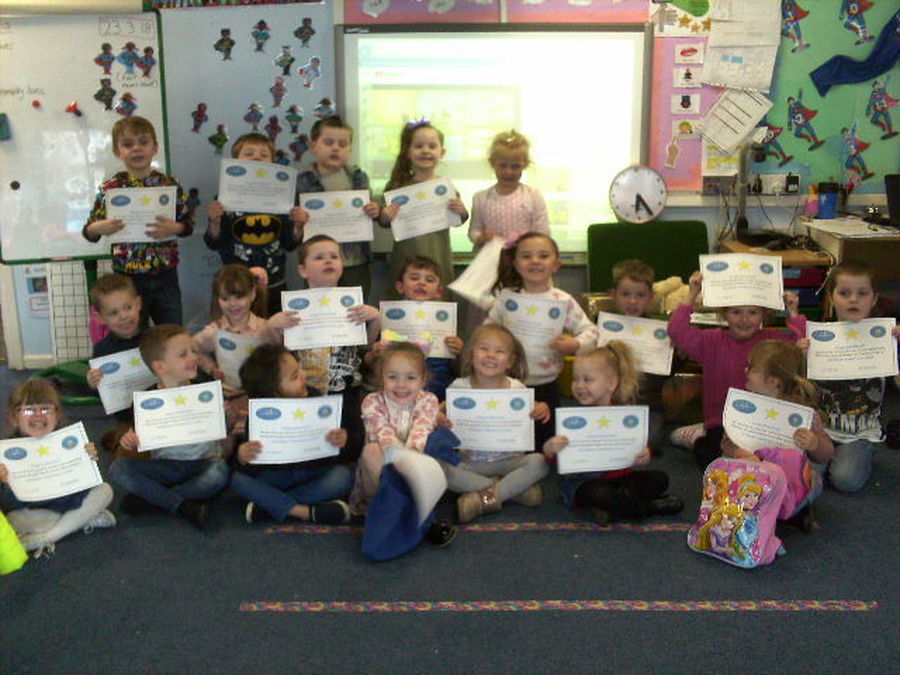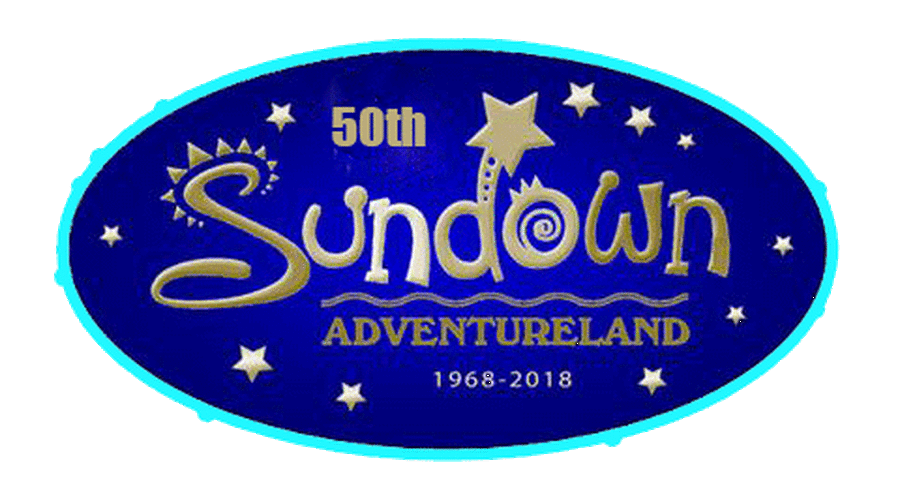 Sundown Adventure Land
Thursday 22nd March 2018
What a fun day had by all. The sun was shining, the children very well behaved, we managed every ride with no queues.
Tractors, Water ride, Train ride, Robin Hood ride, Santa ride, a visit to the farm and a go on the Runaway train. We ended the day in the Adventure Play Area where the children had fun on the climbing equipment and slides. Then homeward bound and a little sleep for some!!
Our Visit to Scawthorpe Library
The children enjoyed their trip to our local Library, they found out about all the different kinds of books they could borrow. They had a look around the vast amount of books in the children's section, choosing one to take home and read. Finding out about the history of our local Library and when it was built, they enjoyed their experience, for some it was their first time.
'If children can be inspired at an early age by the excitement of finding knowledge and by works of the imagination, they are likely to benefit from these vital elements of personal development throughout their lives, both enriching themselves and enhancing their contribution to society'.
Wednesday 28th February
Fun in the Snow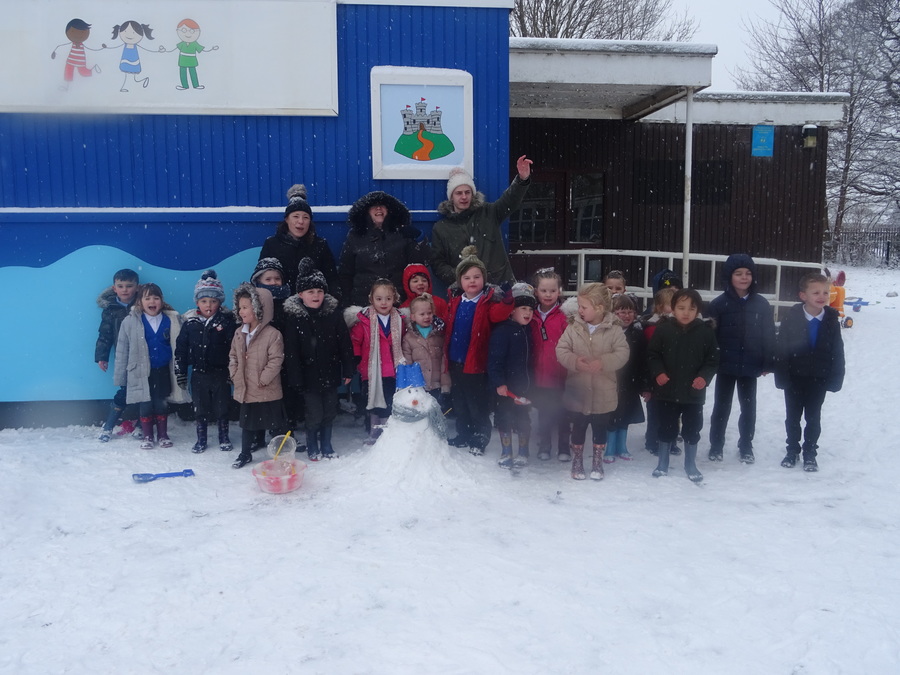 Friday 19th January
Our Weekly Achievers
Well Done!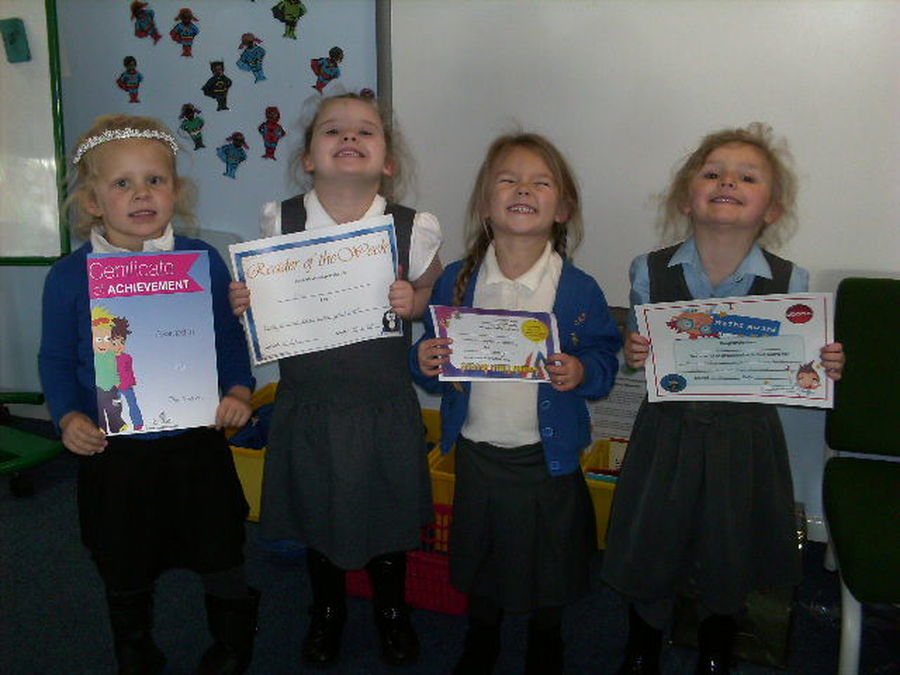 Do fish have fingers?
The children were given the opportunity to investigate different types of fish and to explore whether fish do really have fingers. They enjoyed touching, exploring and labelling fish body parts. By the end of the lesson all the children were able to name the different body parts of a fish and enjoyed some creative activities around fish. They were very brave!!!
Our Christmas Nativity
The Sleepy Shepherd
Song 3 - One Starry Night
Song 4 - Would you like to come with me?
Song 7 - Wake Up Wake Up!
Thursday 26th October
Weekly Achievers
Well Done!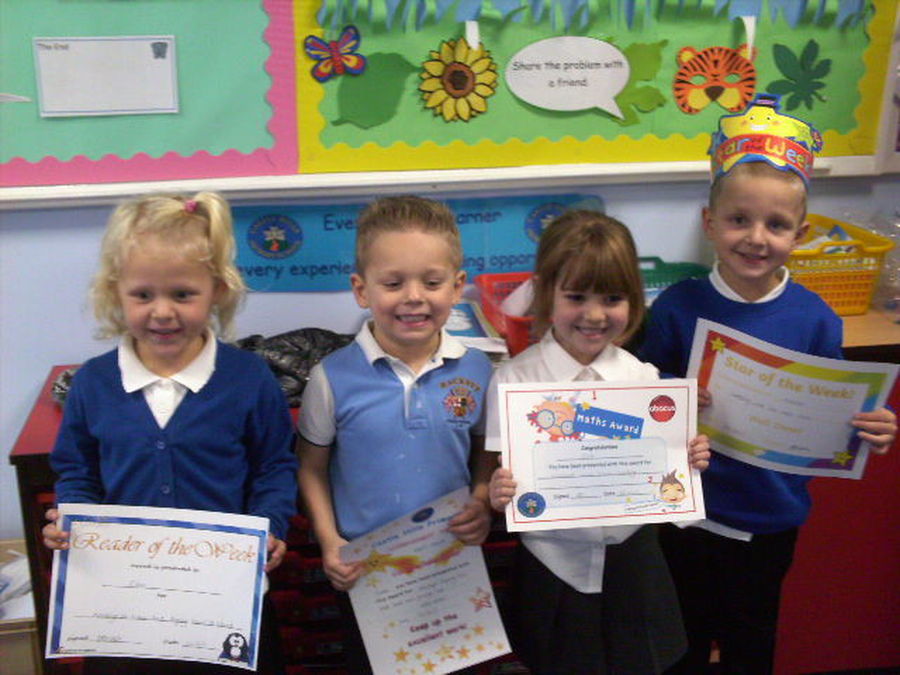 Friday 20th October
Weekly Achievers
Star of the week- Sofia- Amazing work in maths.
Achievemen- Maddison- Trying really hard and making great progress.
Reader of the week- Garcia. - Reading lots at home and completing extra works.
Kai- Lunch time- trying new foods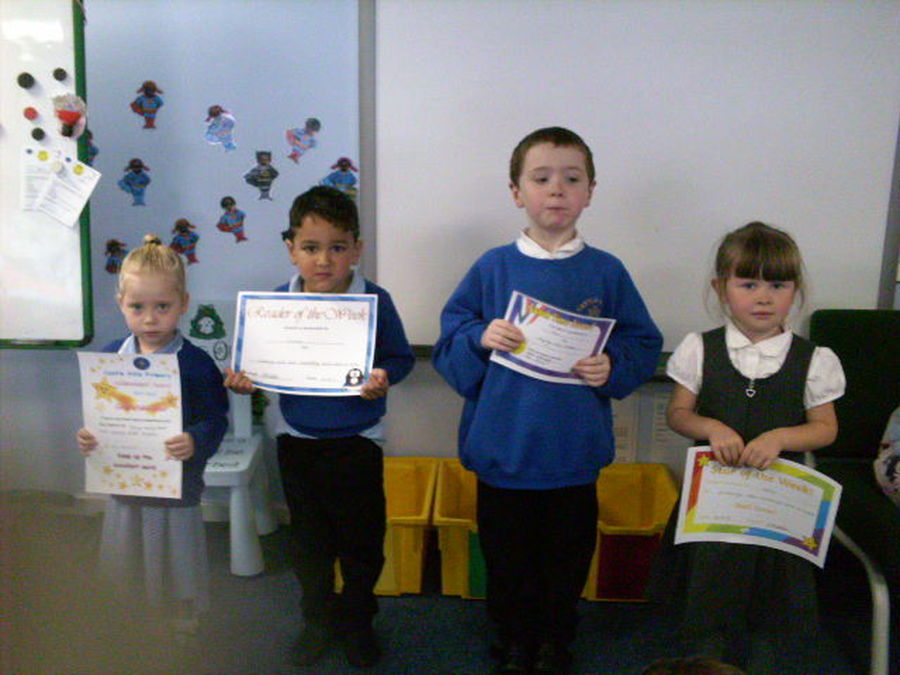 Friday 13th October
Weekly Achievers
Star of the week- Isla- Excelling in phonics.
Reader of the week- Indi-Rae
Achievement-Jack- Showing good focus skills and concentration in class.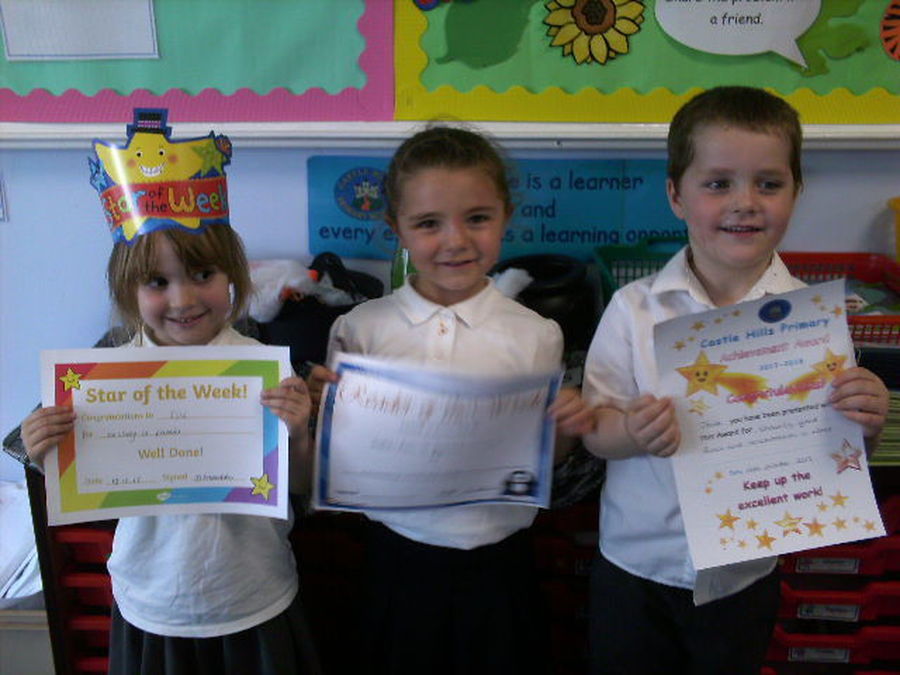 Friday 6th October 2017
Weekly Achievers
Achievement- Ronnie. Been an excellent class role model.
He is a kind and caring member of the class.
Star of the week- Maddison- beautiful handwriting
Reader- Nellie-Anne
Maths- Sophie - recognising numbers to 8.
Friday 29th September
Our weekly Achievers
Lunchtime award- Benjamin - Trying new foods and eating most of his dinner.
Achievement- Tobias For an excellent attitude to learning and trying hard in everything he has done this week.
Star of the week- Liliarner - Keeping focused in class and producing excellent work.
Reader of the week- Maddison- Reading 6 times this week and 8 time last week.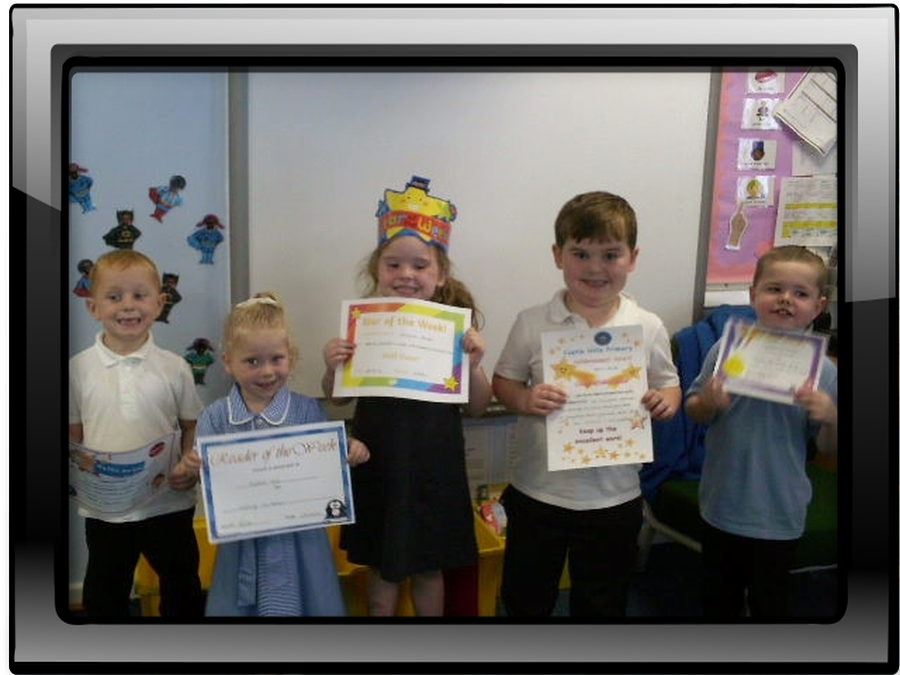 Friday 22nd September
Our Weekly Achievers
Well Done to Edan, Indi, Jackson and Harvey